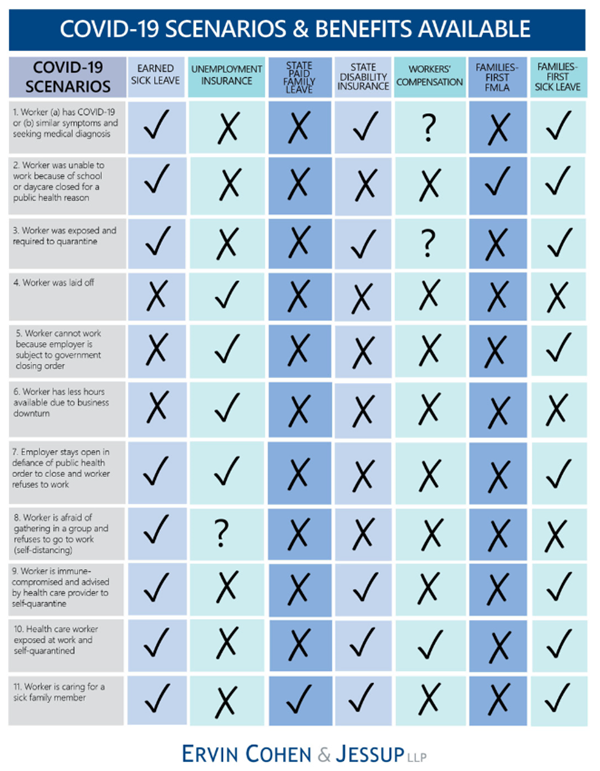 COVID-19 Benefits Chart For California Employers
Making it easier for you – California law firm Ervin Cohen & Jessup has released a COVID-19 Benefits chart that guides you in determining which state and federal benefits apply to employees, depending upon the scenario for the employee. The chart assists California employers in understanding how to apply benefits available to workers in response to the COVID-19 crisis under both state and federal law.
Click here to view a print-friendly version of the chart.

The chart is a guideline and not the law.  For regulations on the Families First Coronavirus Response Act (FFCRA), please see the Department of Labor policy release.